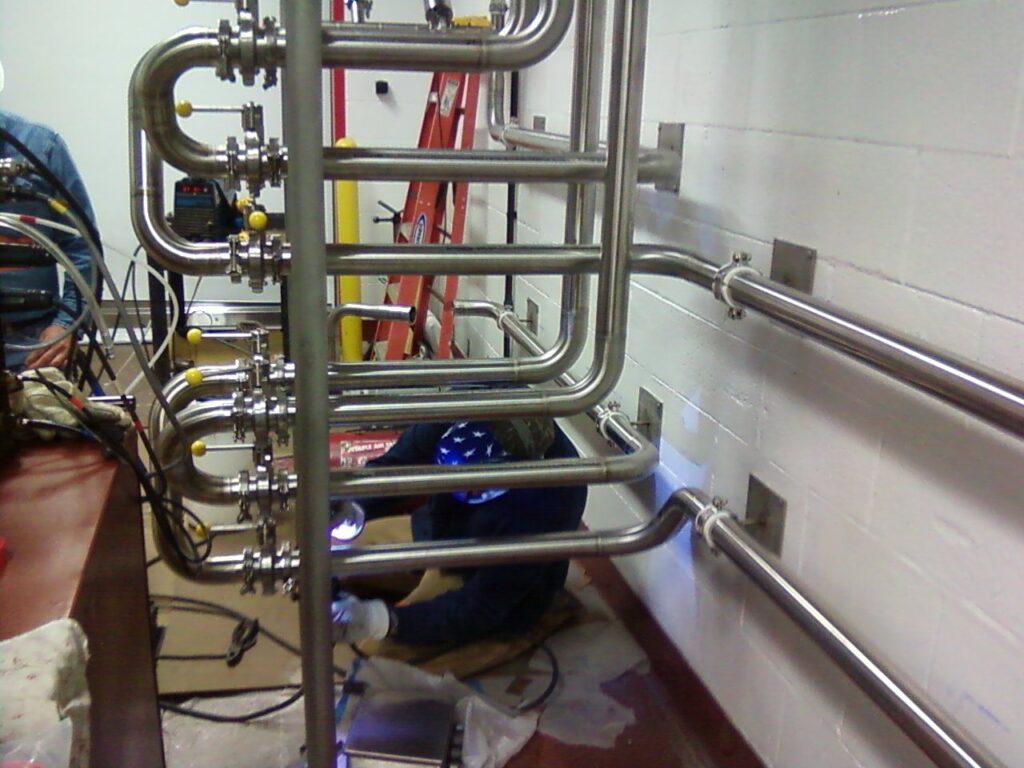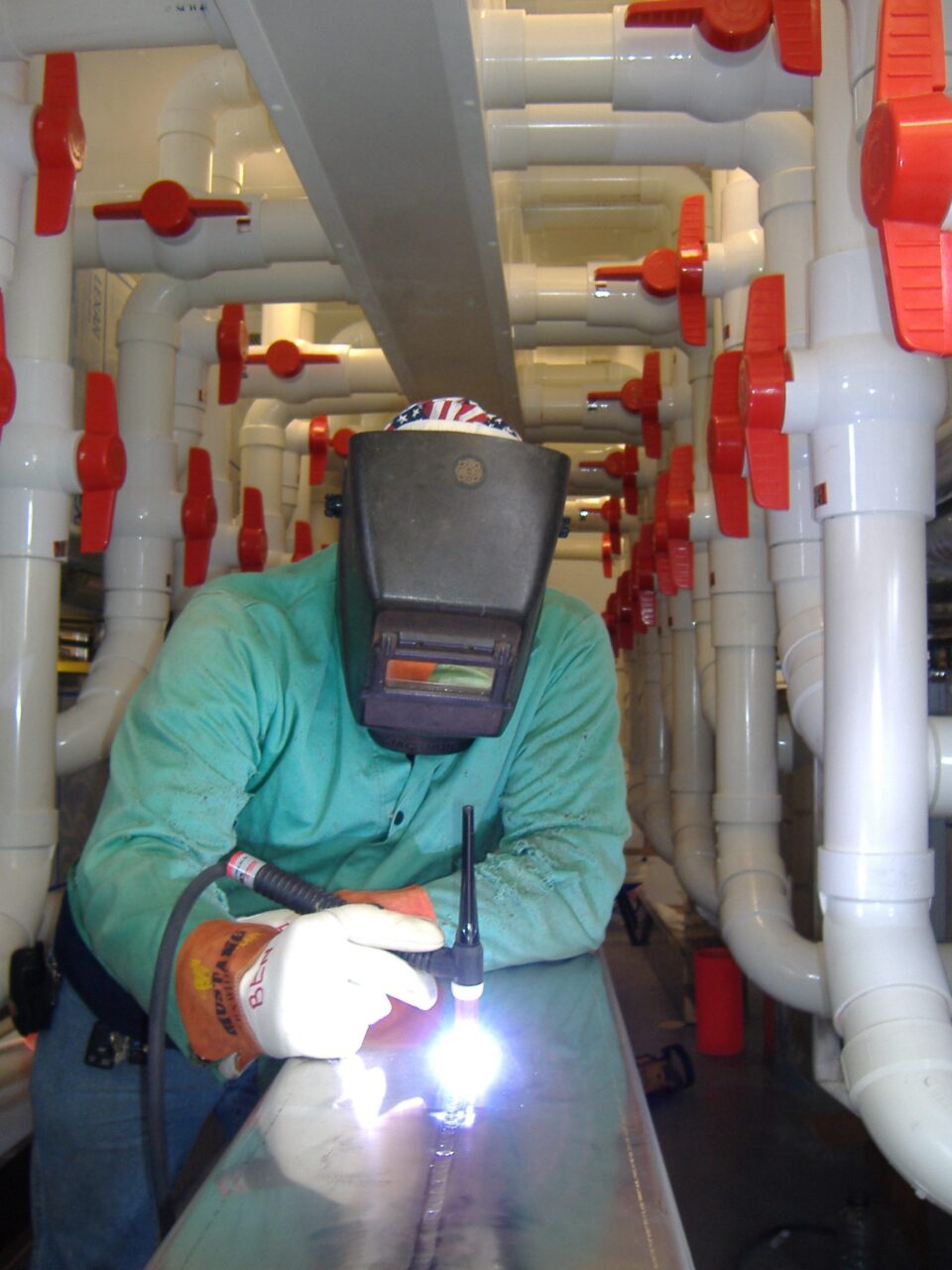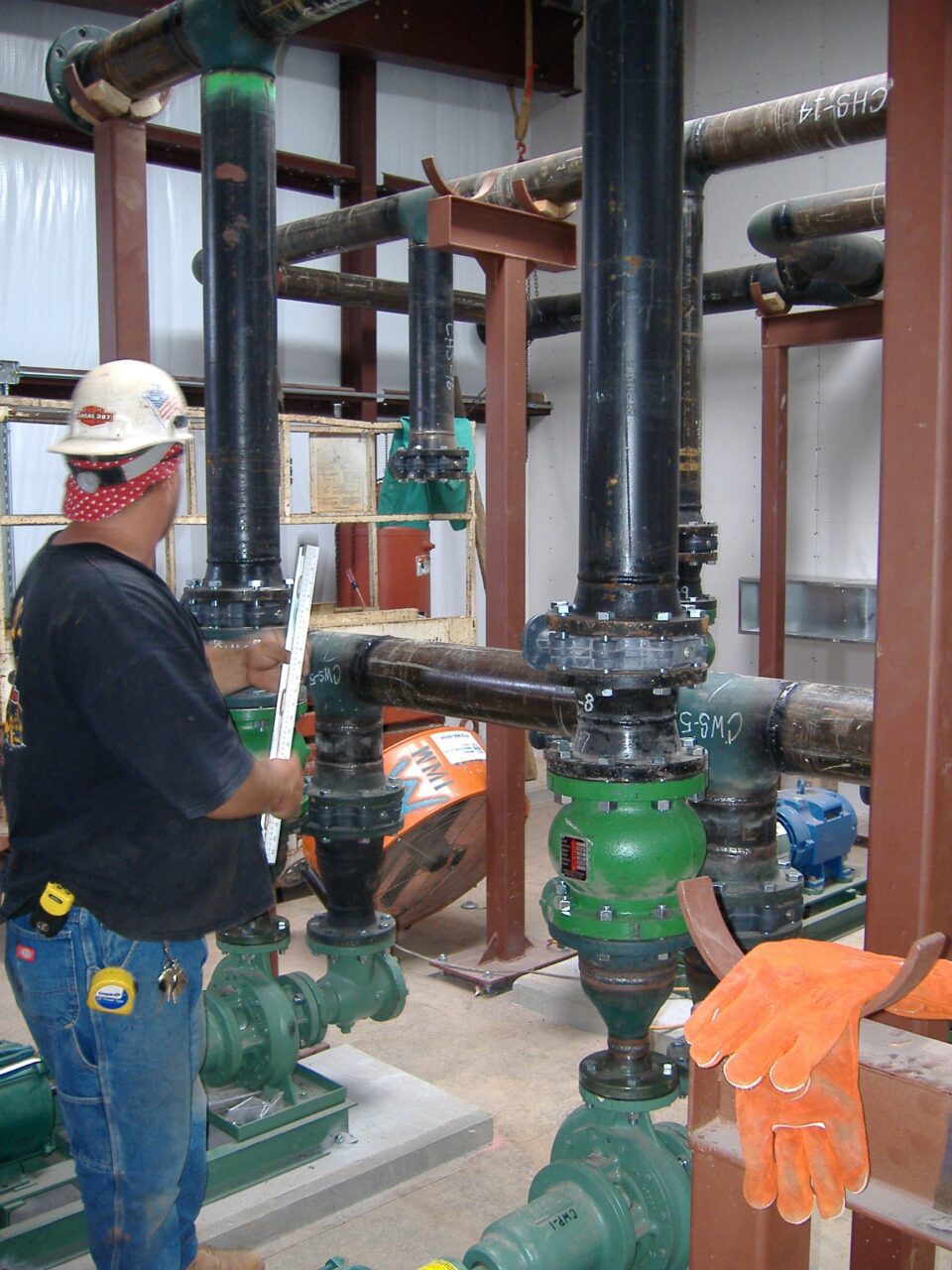 Willis Mechanical is an ISNetworld Approved mechanical contractor servicing commercial locations and industrial plants with the following services:
Chilled Water Piping
Steam Piping (High/Low Pressure)
Stainless Steel piping systems
Gas Piping Fabrication
Chiller Plant Replacement
Process Piping Fabrication
Boiler System Installation
Industrial Ventilation Systems
Industrial Heating Systems
Water / Waste Water Treatment
Fueling Systems
Industrial Waste Piping Fabrication
All Welders are certified by National Certified Pipe Welding Bureau
Professional Design
We have successfully  worked with engineers in every field to design and install process piping systems.
Fast
Our experienced team and prefab capabilities help us complete your job in the most efficient manner.
Customer Input
We take the time to understand exactly what you need out of your piping system so we can help determine what is best for you. Would it make sense to put in some isolation valves here? How about some futures? We can help you figure it all out.
Sensitive Environments
We have a history of performance in some pretty sensitive areas. Working in a restricted area? We can do that.
Have a project in mind? Let's talk more about your process piping project, and if we would be a good fit for your organization.
Contact Us
The answers you need. Fill out the form and we will get in touch with you shortly.